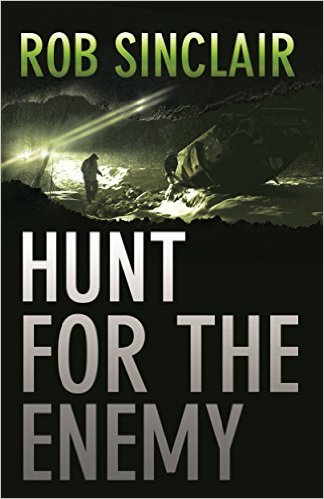 *Hunt for the Enemy: A gripping international suspense thriller (The Enemy Series) (Deal, Not Free) by Rob Sinclair. Price: $0.99. Genre: Espionage Thriller Deal, Sponsor, International Thriller, Literary Fiction, Contemporary Fiction. Rated: 4.6 stars on 19 Reviews. 338 pages. ASIN: B01B744EV8. Reviewers love it: Sinclair blew all of my expectations out of the water with this book! Buckle up your seat-belt because you are in for a thrill ride! Breathtaking! I told myself, "one more chapter" only to be caught up in the story and another hour passed by! This book would appeal to any adventure fans and can be read as a standalone or as a part of a series.
***Trudy, Madly, Deeply (A Working Stiffs Mystery Book 1) by Wendy Delaney. Price: Free. Genre: Mystery, Cozy, Women Sleuths. Rated: 4.6 stars on 103 Reviews. 302 pages. ASIN: B01486X7VU.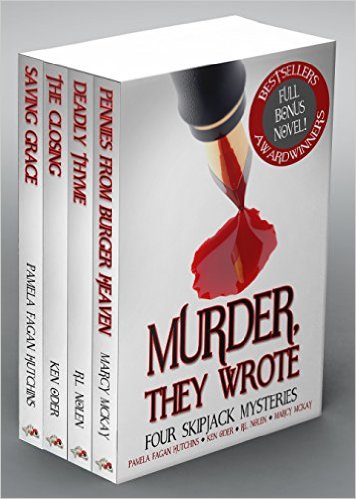 *Murder, They Wrote: Four SkipJack Mysteries by Pamela Fagan Hutchins, Ken Oder, R.L. Nolen, Marcy McKay. Price: Free. Genre: Mystery Box Set, Sponsor, Amateur Sleuths, Suspense. Rated: 4.5 stars on 4 Reviews. ASIN: B019YGWC8I. Reviewers like it: A powerful mystery collection! This is a collection of authors that will give readers something they have never read before! It has everything a terrific mystery book should have! Incredible page turners! I am so glad I read them, I recommended them to all my friends!
Greenmantle (Illustrated) by John Buchan. Price: Free. Genre: Mystery, British Detectives, International Mystery & Crime, Traditional Detectives. Rated: 4.1 stars on 45 Reviews. 285 pages. ASIN: B01BA3CVUM.